Yearbook Photo Uploads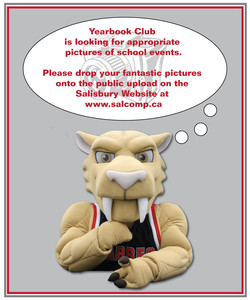 Username: 245455
Password: 245455
2018-2019 Yearbooks
2018 - 2019 Yearbooks are now available to order on the PowerSchool Parent Portal or in the General Office. These fees are posted under the Additional Items. The deadline for purchase is March 22, 2019. The cost is $43.00.
Parent/Student Info: EIPS Emergency Preparedness Procedures
As a member of Elk Island Public Schools, Salisbury Composite High is concerned for the safety and security of its students and staff.  Please see the following to view information on the School Division's Emergency Preparedness program: Parent Info - EIPS Emergency Preparedness.