Wellness Centre
Wellness Centre
Salisbury's Wellness Centre is a facility that provides a safe, effective, and enjoyable atmosphere for students to tailor physical activity to their specific needs. The center features a variety of equipment, with our cardio consisting of treadmills, spin bikes, elliptical trainers, and a rower; along with our strength equipment including 4 squats racks, 2 platforms, free weights, and weight machines.
Membership to the Wellness Center is included in school fees for those students taking a specialized Phys Ed class and is $50 per semester for all other students. In addition to the membership, all members have access to the Athletic therapist for musculoskeletal injury assessments, and individualized fitness programs.
Management of the Wellness Centre is provided by our on-site Athletic Therapist Lauren Demers. Lauren has been involved in Athletic Therapy since she completed her undergrad at University of Alberta, working as a student therapist with their Women's Field Hockey team, and Men's Basketball team. After completion of her undergrad, she pursued an Athletic Therapy Certificate at Mount Royal University, working with their Women's Hockey team. Since then, Lauren has worked with many athletes of different levels and sport, including the Canadian Women's Sitting Volleyball Team and most importantly all SAL sports teams. In her spare time, she works in a private clinic and has recently graduated from MacEwan University with a diploma in Acupuncture.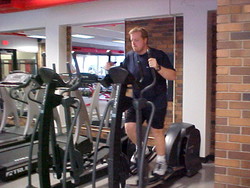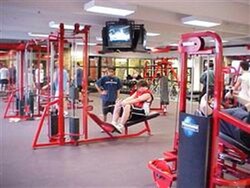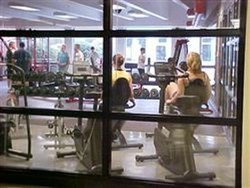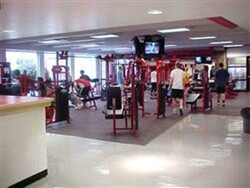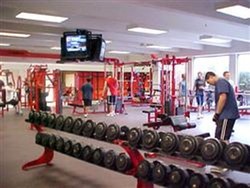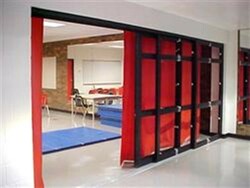 Studio  - Mats, Excercise Balls