Guide to Reporting Student Achievement 2019 - 2020

Salisbury's Facebook page is now updated and is an excellent resource about activities happening within the school. Please visit us there and if you have any suggestions for our facebook page, or if you have a question you would like answered, please go to our facebook suggestion box at https://www.facebook.com/pg/SalisburyComposite/about/?ref=page_internal# to let us know.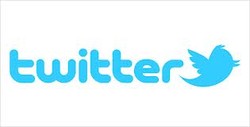 Twitter is a dynamic way to stay current on all the latest news at Salisbury.
Calendar
Bus Status
19

On Time

24

On Time

25

On Time

48

On Time

60

On Time

62

On Time

69

On Time

72

On Time

74

On Time

75

On Time

76

On Time

77

On Time

78

On Time

79

On Time

81

On Time

83

On Time

84

On Time

90

On Time

95

On Time

96

On Time

97

On Time

98

On Time

99

On Time

100

On Time

101

On Time

103

On Time

111

On Time

126

On Time

129

On Time

132

On Time

133

On Time

135

On Time

136

On Time

137

On Time

138

On Time

208

On Time

212

On Time

213

On Time
On Time

Delayed

Cancelled