Graduation
Convocation Live Streaming
Graduation Details June 15, 2020
Dear Sabre Families,
Information below is the guidelines for Graduation.
Social Distancing Guidelines
All students and guests must stay in their cohort groups, maintaining social distancing from other groups of a minimum of 6 feet and not intermingling with other cohort groups (a cohort group is 5 people that may attend with graduate)
We will set the school up to limit the need to touch surfaces or doors while moving through the event
Travel through the event will be in one direction to limit cohorts crossing paths
Elevated cleaning measures will be in place throughout the event.
Graduation Day Details
Graduates and cohorts need to park in the front parking lot
You will follow signage to check in at the staging area (Automotives) at your scheduled time.

Please complete, print, and bring the included Graduation COVID Form 
Please note that we will not be able to accommodate people that are late for their time slot due to the precise scheduling needed to run the event

You will be organized in the staging area into the proper order and will then follow the social distancing markings on the floor as you proceed through the event
You will get 3 minutes to have your processional walk through the school foyer and enter the theatre where you will then cross the stage to receive your Graduation materials and have an opportunity to move your tassel from right to left
You and your cohort will leave the stage through a side door and follow floor markings into the library where you will be split up between 2 photo backdrops. You will have 5 minutes where a photographer will take a group photo.

Please note that the photos will be done through ICON. All photos can be received through ICON where you will have a credit towards one photo but can purchase more if desired. Details on how to do this will be provided by ICON the day of the event. It will be similar to how school photos are done

After the photo opportunity graduates and cohorts will follow the floor markings to the front door by the main staircase
Graduates will return their grad gown and stole before leaving the building (you get to keep the cap and tassel) All Grad Gowns and Stoles must be returned. Please note that there is a fee for any damaged or unreturned items.
Once you leave the building you must leave the school grounds and cannot linger in the parking lot or other parts of the grounds
While we encourage graduates to wear their gown and stole for the event, we do understand that some may wish to wear other planned outfits that fit the event.

Please come dressed to cross the stage as there will be no changing areas available (wear your gown, stole, and cap to the school)

Please contact the school if there are people with accessibility needs (i.e. wheelchairs and walkers) so we can plan accordingly.
Any questions or concerns please call the school at 780-467-8816.
Thank you,
Brandon Salyzyn
Grade 12 Assistant Principal
Grad Information May 29, 2020
Dear Parents/Guardians and Graduates of 2020,
This outlines the details that you will need to know for Salisbury's Convocation Ceremonies.  We want to make this day special for every graduate, but in doing so, we do not want to compromise anyone's health and safety. All aspects of the event are in accordance with AHS guidelines which includes adherence to social distancing measures.
To meet social distancing guidelines the graduates will be limited to a cohort group which will include the graduate and five other people. For those not able to attend we will provide live streaming of the event. The link will be posted on our website at www.salcomp.ca
Information below provides the necessary information for booking your grad gown pick up and time slot for the Convocation Ceremony.
Library Materials/Grad Gown Pick up
We will be scheduling Grad gown pick up/book & resource return on June 18th and June 19th. When students come to pick up their Grad gown please bring with them any materials, they have borrowed from the school, such as textbooks, novels, or technology.  We will be using School Interviews to schedule material drop off and grad gown pickup. The booking site will open on Wednesday, June 3rd at 12:00 p.m.
Thursday, June 18, 2020 from 12:00 p.m. – 3:30 p.m.
Friday, June 19, 2020 from 9:00 a.m. – 12:00 p.m.
Code: h5g6r
Graduation Convocation Sign Up
We will also be using the School Interviews system to sign up for the graduates Convocation time slot. The booking site will open on Wednesday, June 3rd at 12:00 p.m. We will be running Graduation on June 22 through June 24, 2020. 
Monday, June 22, 2020 from 9:30 a.m. – 4:30 p.m.
Tuesday, June 23, 2020 from 9:30 a.m. – 4:30 p.m.
Wednesday, June 24, 2020 from 9:30 a.m. – 4:30 p.m.
Code: cq3sx
More detailed information will be announced closer to the graduation dates. Refer to www.salcomp.ca under Quick Links for updated information.
We would like to offer our congratulations to the Graduating Class of 2020.
Salisbury Composite High School
Grad 2020 Student Video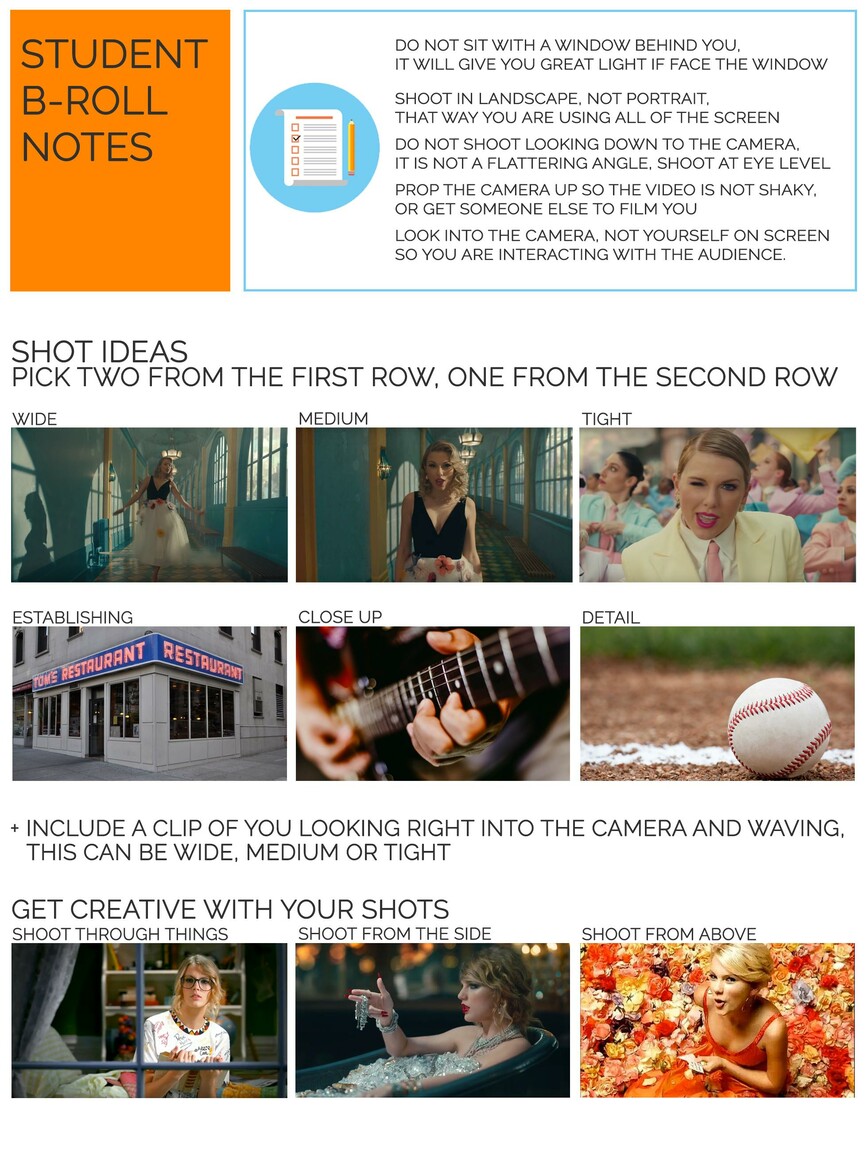 Grad Class 2020!
Sal is creating a student video of what this time was like for the Class of 2020!
We are looking for a variety of clips and we do not want to end of 250 students sitting in front of a computer.
Some ideas are:
skateboarding
playing basketball (by yourself)
playing an instrument
working on an art project
hanging out with siblings (e.g. building lego)
The  footage does not have to be school related, and we want to see your personalities in this film. Please limit your submission to 30 seconds or less. Get creative with your footage. Use the guidelines and notes as the poster reflects. All films must be done in landscape, and we will not include footage shot in portrait. All footage will be screened for content.
Please upload your submissions to the following Google Classroom below:
Go to Google Classroom
Click on Join Class and use this code: blxvtif
Click on the assignment for the video upload
Click on add attachment
Select your video from your phone, computer or select from your Google Drive (depending on your device or where you saved the video)
Click 'Hand In'
We want as many videos as possible, so please tell your fellow graduates. Only 1 video per graduate.
May 12, 2020 Grad Google Meet Information
Grad Meeting Information:
Salisbury will be hosting a modified convocation at the school on June 22, 23, 24, 2020.
We will use our parent teacher interview scheduler to allow graduates to book a time for their graduation
Students will get to have a convocation walk and then get to receive their documents and turn their tassels

Family members will be able to watch as their student crosses the stage but with group size restrictions
Convocation Ceremony will be live-streamed for family who wish to watch from home

Grad gowns will be handed out in the days prior to grad (dates not set yet) using the same system to book a time for pickup
There will be a place where graduates and family can take a photo together in front of the Salisbury background
Gowns will be returned after photos are taken.
Please stay tuned for further communication through our Principal's Message or through or School Messenger System.
Grad 2020
Dear Sabre Families of the Class of 2020,
We are pleased to inform you, we have a plan in place - one that allows us to celebrate this significant milestone with students, while also respecting the restrictions necessary for everyone to remain safe and healthy.
To recognize the Class of 2020, Salisbury is hosting a Convocation Ceremony from June 22 to June 24, 2020. We are starting the planning process that will include students walking the stage and receiving their graduation certificate, wearing their choice of formal wear with the cap and gown and then having students move their tassel from right to left signifying they've officially graduated. After the tassel turning, guests will have the opportunity to take photos of the graduate using a Salisbury backdrop.
We are also working on student, parent and staff videos along with the traditional messages from Administration and our Valedictorian. We will have a professional videographer and photographer capturing this auspicious occasion and will also be live-streaming the entire three days.
Salisbury staff will be present during the convocation ceremony to celebrate and honour the Class of 2020.
We further invite you to a Graduation 2020 parent meeting on Tuesday, May 12 at 7:00 p.m. Mr. Salyzyn, Grade 12 Administrator, will outline more specifics, gain feedback, collective wisdom, and communicate how parents can get involved moving forward. Please join the meet through this link.
We are confident this plan allows graduation to remain a special moment for students and their families - and a memory they'll look back on with fondness. School wide, we're incredibly proud of the work the Class of 2020 have put into achieving this important milestone, and we look forward to the opportunity to celebrate in their achievement.
Grad Photos
Grad portraits have been scheduled and it is time for you to reserve your time. The booking will happen online so please make sure to reserve your spot as soon as possible - as times are filled more space will be added.
IN ORDER TO BE ON THE GRADUATION WALL COMPOSITE YOU MUST HAVE YOUR PORTRAITS DONE BY MARCH 31.
Instructions:
Go to www.iconexp.com and click the "Book Now" button
Select your Event:

Icon Studio Portraits - for pictures taken at the Icon Studio
Salisbury Grad Portraits TAKEN AT SCHOOL (January 27 to January 30, 2020) Book through www.iconexp.com

Select your service

Grad Portraits - $30.00 Deposit is due at your portrait

Select your appointment from the available times, dates and complete all required information.
At www.iconexp.com you can click the Grad Portraits button for information on our portrait program as well as the How to Order Grad Portraits for detailed instructions on how to order.
You will receive a confirmation shortly after booking your appointment as well as a reminder the day prior to your appointment. Please visit the following link for information on what to expect and what to wear for your portrait session.
http://www.iconexp.com/graduation.html
Please contact ICON if you have any questions. Last day for Grad Photos in order to be on the Composite is March 31, 2020.
Congratulations in advance for your accomplishment this year. Thank you for allowing Icon to be a part of this year.
The Icon EXPERIENCE
176 Kaska Road 
Sherwood Park, AB  
780-449-3558
Josten's Ring Sales
Josten's will be here at lunch time on February 28 and March 2. A $75 deposit is required and can be paid in cash, cheque, debit or credit. Delivery is 6-7 weeks. Students can design their own rings on the Josten's ring designer at www.jostens.com
MyPass

myPass is an Alberta Education secures self-service website for high school students to:
View and print diploma exam results statements
Order transcripts
And more
Visit myPass.alberta.ca to request access.
Salisbury Staff Video Tribute 2019
Salisbury Composite High School's Grad 2018 Staff Video Tribute
Salisbury staff took a walk through the decades for the Grad Class of 2018. Big thanks to Orange Fountain Filmmakers for making this all possible. Enjoy!
Salisbury Composite High School's Grad 2017 Staff Video Tribute
Our fourth annual teacher video tribute to our Grad Class of 2017. Huge thanks to Orange Fountain Filmmakers for making this all possible. Enjoy!
Salisbury Composite High School's Grad 2016 Staff Video Tribute: Graduation Day 2016
Our third annual teacher video tribute to our Grad Class of 2016. Huge thanks to Orange Fountain Filmmakers for making this all possible. Enjoy!