Resource Links
No Child Without: Free MedicAlert for Students:
No Child Without: Free MedicAlert for students:
In our ongoing effort to provide safe and caring schools for our students, Salisbury Composite High School is once again participating in the Canadian MedicAlert Foundation's No Child Without program. The program is a national initiative that provides children—between the ages four of 14—who have chronic health conditions with MedicAlert services, at no cost. The goal is twofold: to help children with severe allergies, medical conditions or special needs and to assist schools with medical-emergency plans for students.
Once a child is registered, their school is provided with advice on a medical-emergency plan for that student and given a list of medications, allergies and medical conditions the student has. If your child has a serious medical condition or allergy and would benefit from MedicAlert services, please contact the school office at 780-467-8816. To learn more about the No Child Without program visit www.nochildwithout.ca.
What is Technology Doing to Our Bodies and Minds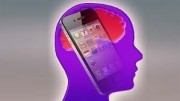 Posted below are the links mentioned in the webcast presentation "What Technology is Doing to our Minds and Bodies" The webcast was shared with the School Parent Council during the April meeting and was made available to us by The Alberta Teachers' Association, in partnership with the Alberta Centre for Child, Family and Community Research. For more information on the webcast and the speakers please navigate to www.learningourway.ca.
---
Centre on Media and Child Health
The Center on Media and Child Health at Children's Hospital Boston, Harvard Medical School, and Harvard School of Public Health is dedicated to understanding and responding to the effects of media on the physical, mental, and social health of children through research, translation, and education
---
Ask the Mediatrician
Dr. Michael Rich and his team of experts answer your questions about media and kids' health
http://cmch.tv/submit-a-question/
---
 Digital Technology and the Brain: A Guide for the Online Family
This book reports on insights from the sciences of brain and mind about these and other issues involving technology. Although based on a formal scientific review, it includes "real world" examples of the authors' own experiences, to help illustrate what all this means for today's online family.
http://www.lulu.com/shop/dr-paul-howard-jones-and-kate-fenton/digital-technology-and-the-brain-a-guide-for-the-online-family/paperback/product-18705197.html
---
 Neuroeducational.net
NEnet is an information network hosted by the Centre for Mind and Brain in Educational and Social Contexts (M-BESC) at the Graduate School of Education, University of Bristol. NEnet seeks to distribute neuroeducational information and resources that educators may find helpful.
http://70.33.241.170/~neuro647/
---
 Media Smarts (Media Awareness Network)
Resources and support for everyone interested in media literacy and digital literacy for young people. To learn how to get the most out of the tools and resources on this site, visit our help section and the parents section.